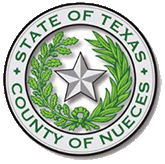 This is a total digital transformation redesign of the antiquated and unreliable network for Nueces County, Texas. A smaller county in South Texas.
This design is centered around a fully managed with co-management Security Access Services Edge (SASE) network implementation with High Speed Internet from AT&T and High Speed Ethernet circuits (DSL) from a third party provider. The solution is designed around Palo Alto Prisma, Prisma Cortex, Prisma SD-WAN with high-availability management/orchestration controllers.
This is protected content. Please register for a free to gain access to this content.